Point Gadget's Best Earbuds List to Buy in 2022
Gone are those days when you need to exercise with wired earphones and it's disturbance. Wireless earbuds are new sensation and athletes and fitness enthusiastic people prefer to buy Bluetooth earbuds while jogging and doing exercise. Point Gadget team also witnessed ordinary users to use such earbuds because they are flexible and compatible with their devices.
Not all wireless earbuds are good, but we can surely say that they are improving with time. Many wireless earbuds have high cost, low sound quality and low battery life. Many device and gadget making companies are spending huge time on research and testing and are making best wireless earbuds for their users.
Last year in September Apple launched AirPods along with iPhone 7 series and it became trend amongst youngsters. After Airpods launch people searches it's alternative but didn't find any particular earbuds. This year Google also launched it's pixel buds and many tech blogs considered it the smartest earbuds ever make. Black Friday is around the corner and this year earbuds are one of the hottest product to buy amongst youngster. Amazon also provides best black Friday deals on wireless earbuds. So let's check out top 10 wireless earbuds to buy in 2018.
5 Best Wireless Bluetooth Earbuds to Buy in 2022
Apple Airpods Wireless Bluetooth Headset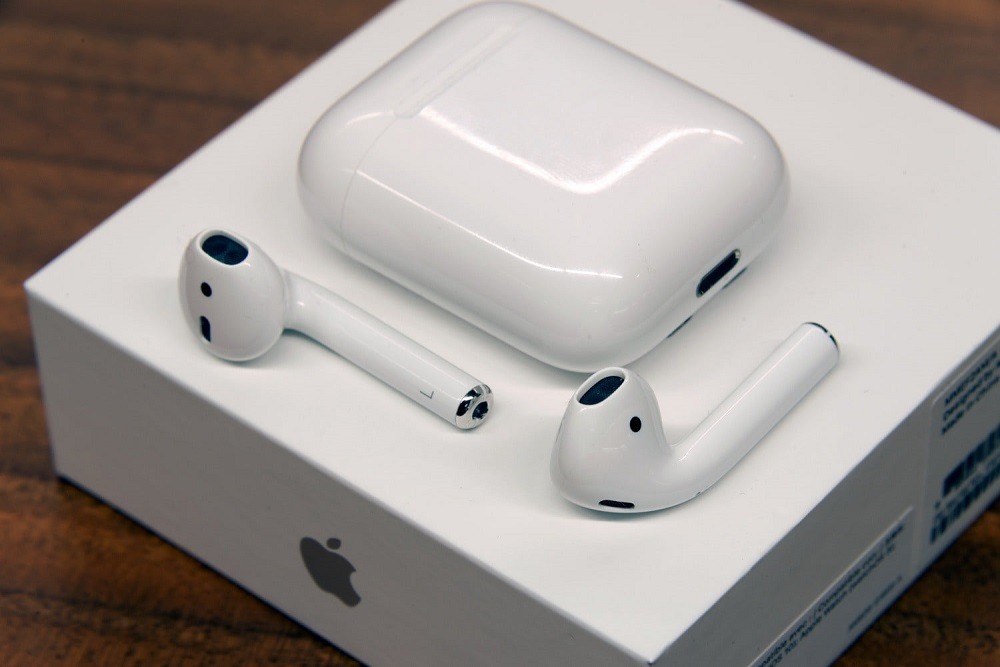 Type – Bluetooth & Wireless
Weight – AirPods (each): 0.14 ounces (4 g)
Charging Case: 1.34 ounces (38 g)
Compatibility with touch model – iPhone, iPad and iPod touch models with iOS 10 or later
Compatibility with Apple Watch and Other – Watch OS3 or later, Mac Models with MacOS Sierra or later
Battery Life – More than 24 hours
Price – $159.00
TaoTronics Wireless 4.1 Magnetic Earbuds – Best Budget Earbuds Under $26
Type – Bluetooth & Wireless
Weight – 0.5 Ounces
Compatibility – iPhone, Android devices along with Apple Watch
Battery Life – Not mentioned
Product Dimensions – 23 x 1.3 x 23 inches
Available Colors – Black, Blue, Green, Pink and Red
Price – $25.99
Otium Wireless Sports Earphones – Best Earbuds for Running and Athletes
Type – Bluetooth & Wireless
Weight – 4.8 Ounces
Compatibility – iPhone, Android and other Bluetooth devices
Battery Life – Up to 8 hours music
Warranty – 1 year
Other Features – Waterproof
Product Dimensions – 0.57 x 1.4 x 0.58 in
Available Colors – Red & Black
Ratings – 3.9 Stars
Price – $19.99
BeatsX Wireless In-Ear Headphones – Best AirPods Alternative in Budget Price
Type – Bluetooth & Wireless
Fit – In Ear
Weight – 5.6 Ounces
Battery Life – Up to 8 hours
Warranty – 1 year
Product Dimensions – 2.5 x 7.1 x 5.1 in
Available Colors – Black, Blue, Gray & White
Ratings – 3.8 Stars
Price – $99.00
Phaiser BHS-750 Bluetooth Headphones Runner Headset – Best Rated Wireless Bluetooth Earbuds
Type – Bluetooth & Wireless
Weight – 0.6 Ounces
Battery Life – Up to 8 hours
Warranty – Lifetime Sweatproof Warranty
Product Dimensions – 5.1 x 2.5 x 1.8 inches
Available Colors – Blackout, Heliotrope, Limegreen, Oceanblue & Redheat
Ratings – 4.3 Stars
Price – $35.99